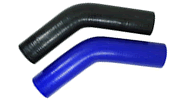 SILICONE HOSE
REDUCERS
T-BOLT CLAMPS
Welcome to AeroFLEX Silicone Hose and Aluminium Tubing. Both are available in a variety of sizes and forms.

We also stock High Temperature Ducting in lengths up to 5 metres. Also available are T-Bolt Clamps and Rolled Clamps aswell as Aluminium and Stainless Steel Hardlines to suit a variety of applications, Just arrived Stainless Merge Collectors.

MSCN (Motorsport Connections) are involved with all aspects from manufacturing, shipping and distribution. We can ensure you the best possible price.
We are also confident on this claim, we guarantee to look at all pricing and will work with you.

AeroFLEX is a product of MSCN (Motorsport Connections). We are establishing vast NETWORKS throughout the Asia Pacific Region.

MSCN AeroFLEX is unbranded, but can come to you supplied in your very own sealed bag with your LOGO attached.
ALUMINIUM TUBE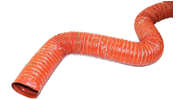 HIGH TEMP DUCTING
HARDLINES